Tibidabo is the highest point in Barcelona, 1,680 feet up with a spectacular panoramic view of the city below all the way out to the Mediterranean. You feel like you can almost see Majorca in the distance.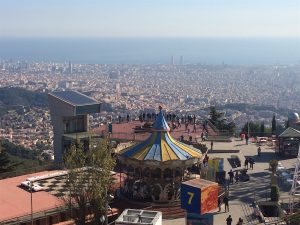 At the peak of Tibidabo is the odd combination of a Gothic church and an amusement park next door to each other.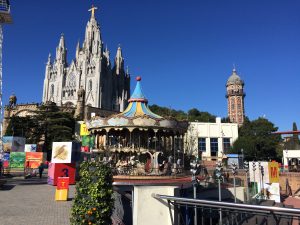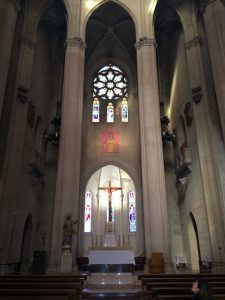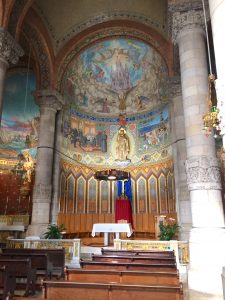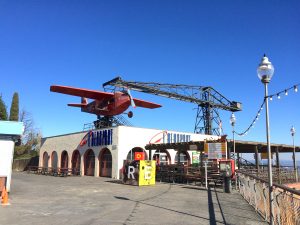 Here is how you get to Tibidabo from our apartment:
Take the L4 Metro at the Jaume I station for one stop.
Transfer to the L1 Metro at the Urquinao station.
Take the L1 Metro for one stop to Placa Catalunya.
At Placa Catalunya, take the FCG train, either S1 or S2 to Peu del Funicular. (Be sure to board on the correct side–the one with open doors. It's embarrassing when you try to go through the wrong side of the train.)
At Peu del Funicular, take the funicular to the top at Vallvidera.
At Vallvidera, take the 111 bus to Tibidabo.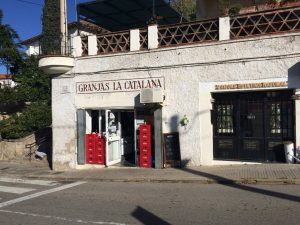 As long as your journey does not take more than an hour and 15 minutes, you can do all this on a single Metro ticket.
We cut it close on the way up, because we must have missed the 111 bus and had to wait 15 minutes for the next bus to arrive. We returned back down in less than an hour, catching the bus, the train and the Metro all right on time.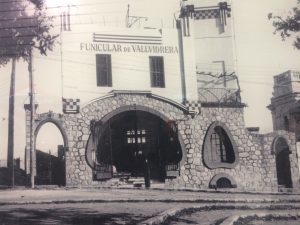 Regardless, the view alone is worth the adventure. And now we know which side of the train to board.